A small business can have a lot of needs—needs that change and grow as the business grows. Business owners can become so focused on meeting their businesses' staffing, marketing, space, and supply needs that they overlook another critical need: proper IT management. While your business's IT needs might not be as tangible as those we've mentioned, they're no less critical to your company's daily operations. So, how can you tell that it's time to hire IT managed service providers in Orlando, FL? Keep reading to learn the signs.
Understanding What an MSP Does
Before you can decide if you need a managed service provider, also known as an MSP, you have to understand what this type of company does. An MSP offers day-to-day technology management services for businesses of different sizes. This can include a variety of IT services, from data backups and network maintenance to helpdesk tickets when a piece of technology malfunctions. Hiring an MSP is the same as outsourcing your IT department.
More than that, however, an MSP becomes a proactive partner in the growth and improvement of your technology systems. As your company grows and changes, an MSP can offer guidance and support in upgrading your IT to continue meeting your business's changing technology needs.
Now that you have a better understanding of what an MSP does, let's talk about the signs that will indicate it's time to use one.
You Don't Have a Dedicated IT Department
It's not uncommon for small businesses that are just starting out to rely on DIY setups and troubleshooting for their technology. Whether you handle these technology needs yourself, as the business owner, or ask a staff member who's a bit more tech savvy to deal with IT problems, having team members wear more than one hat is pretty common in the small-business workplace.
However, as your business grows, this system will begin to fail. Whoever has taken on the secondary role of IT helpdesk will soon find themselves so overwhelmed with IT requests that they're no longer able to perform their primary job; or, their primary job will become busy enough that they no longer have time to reply to other employees' requests for IT help.
Additionally, it's important to note that your tech-savvy personnel aren't trained IT professionals. While they may be able to set up computers and connect printers for new employees, it's unlikely that they'll have the skills needed to deal with issues like data security, network connectivity, and other, more complex IT issues. So, if your business is growing and you still don't have a dedicated IT department, an MSP is definitely in order.
Your IT Department Is Overwhelmed
Let's say that you did plan ahead for your business's growth, and you have a dedicated IT department already, even if it's just one staff member. How are they coping with your business's growth? Are they overwhelmed? Are they able to complete projects that improve your business's technology for the future, or are they stuck in "reaction mode," only able to respond to the IT problems that other employees keep sending their way?
Scaling an IT department in a growing business can be tough, and IT personnel can often get overwhelmed by the changing workload. If this is happening in your business, an MSP can actually supplement your existing IT department by handling helpdesk requests, while your in-house IT personnel focus on technology improvement.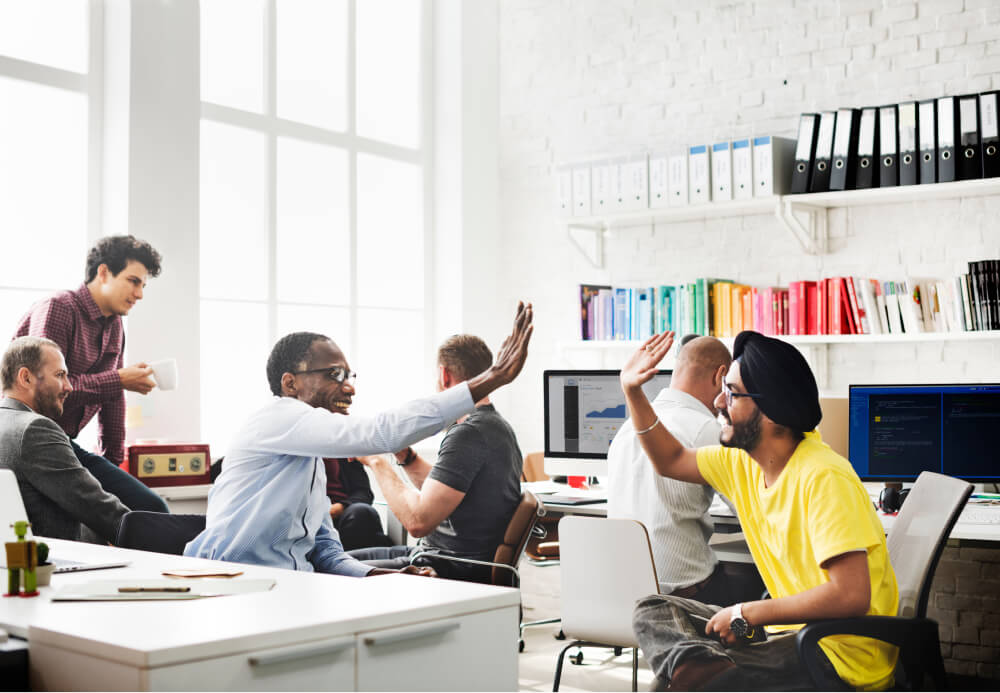 Your IT Costs Are Hard to Predict
Planning for upcoming business expenses is essential to managing your business's cash flow, but if your IT costs are unpredictable, they can be disruptive to your ability to plan for your business's finances properly. This is a common problem in small businesses, whose IT needs can change quite rapidly from one month to the next.
If you're looking to better regulate your IT costs, working with an MSP can help. Most of these providers have flat-rate fees that you pay on a monthly basis, so you know exactly what your IT costs will be in the coming month. Plus, an MSP can better maintain your systems so that they're less likely to break down, which can reduce your overhead IT costs as well.
If you're a small-business owner, working with an MSP can be a great way to ensure that your company's IT needs are met, no matter how your business might grow and change over the years. Contact the Millennium Technology Group today to learn more about our services and see how an MSP for small business in Orlando, FL, can help your company grow.