Good IT support is about more than telling you to turn your computer off and back on again. It's even about more than troubleshooting your systems and keeping them running. The right IT support services company in Orlando can help you grow your business through effective technology and tech management strategies. Keep reading to learn what to look for if you want IT support that drives business growth.
Proactive Tech Management
A good IT support company doesn't just work on your network and systems when there's a problem. They should constantly be reviewing your current network, testing it for security issues, finding ways to make it more efficient, keeping software up to date, and recommending improvements where needed. This reactive approach might fix problems when they arise, but it won't improve your tech at all. You want an IT company that takes a more proactive approach.
Your IT company should stay abreast of changes in the industry, new software and tech that could be beneficial to you, and any other updates that would help your company grow. As a business owner, you can't be expected to stay up on changes in the IT industry and your industry; your IT support company should fill that gap and provide you with relevant information that impacts your company and can help it grow.
Minimizing Downtime
It's impossible to grow your business if you can't be productive—and productivity often grinds to a halt when technology fails. Your IT company should be minimizing any downtime related to system issues in 2 ways:
Taking the proactive approach we mentioned above. By keeping software updated and constantly checking for security weaknesses, your IT provider can help prevent these kinds of issues from occurring in the first place.
Responding quickly when an error does occur. Your IT support company should respect that you rely on your network and systems to operate on a daily business. They should respond to technical issues quickly, provide a precise estimate of when repairs will be complete, and deliver within that timeline.
When you minimize downtime due to technology issues, your business has more opportunities to move forward rather than being stuck waiting for your network to be restored.
Improving Productivity
Minimizing downtime is not the only way your IT company can help improve productivity for your business. The primary purpose of technology has always been to make tasks faster and easier to complete. From the invention of the wheel to the introduction of the smartphone, tech is designed to improve productivity, so your IT provider should be helping you do exactly that.
In addition to reduced downtimes, your IT support company should be helping you find inefficient elements in your processes and systems. They might be able to recommend software that could automate a process you're currently performing manually. They could introduce you to better communication and collaboration tools. Ultimately, they should be invested in finding ways your company can utilize technology to get more done, so you can continue to grow.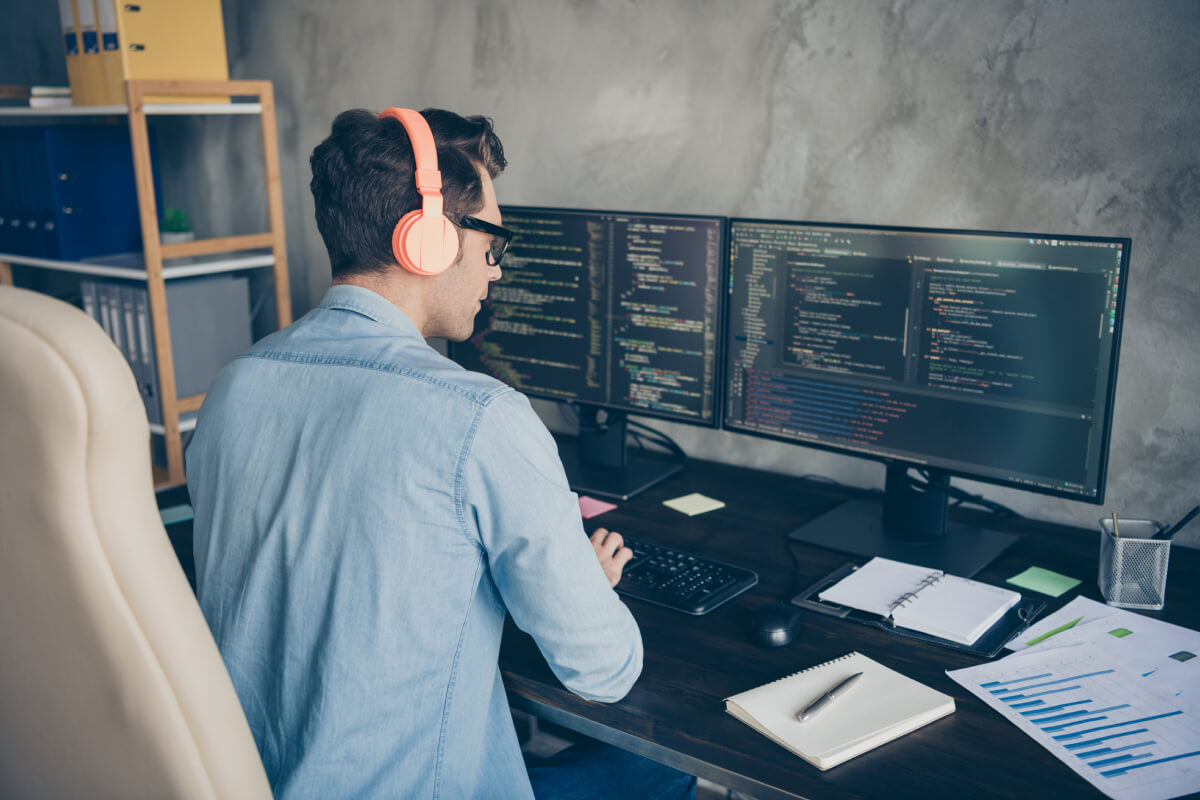 Making Remote Work Easier
Working remotely has become pretty standard over the last couple of years, but telecommuting was growing in popularity even before the COVID-19 pandemic. This is because it allows you to employ more people while minimizing overhead expenses, like renting a larger building, having insurance for that more prominent space, and buying equipment for more people. Allowing employees to work from home can be a great way to expand your business without a considerable increase in expenses.
But remote workers come with their technology challenges. An IT company can help you overcome concerns about security, collaboration, and communication with employees working from home by guiding you through setting up a remote employee properly. They can help you ensure they have remote access to files and folders that they need for work, recommend communication and collaboration tools that can be used from anywhere, and ensure that your remote employees access the business worker safely and securely. By making it easier for your employees to work remotely, a promising IT company makes it easier for your company to grow.
If you're trying to find a company for IT support in Orlando, contact Millennium Technology Group today. Our IT experts provide the proactive IT services you need to keep technology running effectively and help your business grow and thrive in the coming years. We offer flexible packages that fit your IT needs and budget, so you get the exact level of support you need at a price your company can afford. Give us a call to learn more about our services!